Heather Whitacre, Fidelity National Title
"You know a true professional when you work with one and that is exactly what I have experienced with Brian Russell. Brian's intrinsic integrity along with his genuine enthusiasm for serving his clients needs is what makes him invaluable in the real estate purchasing process. His charisma and personality mingled with his attention to detail allow his clients to relax knowing they are working with a true real estate professional. It is always my pleasure to assist Brian during the escrow and closing process because I know his clients come first and he honestly cares."- Heather Whitacre, Fidelity National Title, Tampa, FL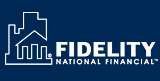 ---
Andrea Bobotis
"Thank you so much for all the options -- it's a lot easier than criss-crossing the streets in search expeditions, which my husband and I had been doing!"- Andrea Bobotis, Tampa, FL



---
Randy Clunn
"Working with Brian in the same office I see his dedication to his clients firsthand. You can be a first time homebuyer to a last time homebuyer with everything in-between, and Brian will be the same professional agent representing your best interest.- Randy R Clunn" August 27, 2008
---
Jacqueline Simms Petredis
I have known Brian Russell personally for many years, and had the pleasure of working with him on a professional level during the sale of my aunt's home in South Tampa. When my aunt was in need of a realtor we immediately turned to Brian. He worked tirelessly, scheduling open houses, advertising, and even coordinating with contractors to maintain the landscaping and interior of the home. Brian made sure each and every detail was attended to personally, and never delegated important tasks. We were updated often on showings and inquiries, and received pertinent market information from Brian as well, keeping us informed at every stage of the process. I would personally recommend Brian for all your realty needs. Whether you are in the market to buy, or are trying to sell your home, Brian will not let you down.
---
Tawny & Aaron Kaufman
Brian Russell is very thorough in trying to locate a home for us. He has taken the time to get to know us, our wants and needs and tirelessly pursues real estate that meets our criteria. We look forward to his e-mail updates which he sends at least 3 times per week regardless if new real estate has been listed or not. His reports are detailed and he has done further research on various properties to thoroughly answer our questions. We have already referred family members to him to assist them in finding real estate. We recommend him without hesitation.